No matter what type of business you're starting, you need to have a business plan. It's a document that defines your business, its purpose, and your action plan for achieving short and long-term success.
Why Write a Business Plan
Detailing your product or service, business goals, and growth strategies can seem like a daunting task, but the benefits of doing so are worth it. Here's why: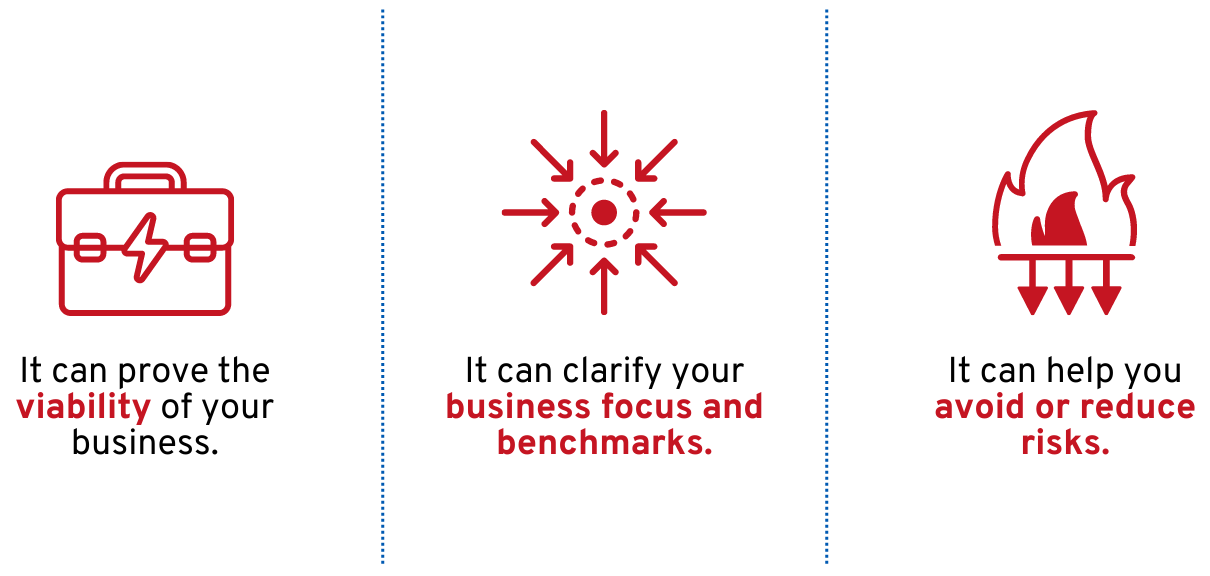 It can prove the viability of your business.
A business plan helps establish how realistic your concept, goals, and projections are. It should convince your reader—the bank, investors, other lenders—to be involved and fund your business. Market research on your target customers, competitors, and industry is critical in timing the introduction of your business and how you decide to do so through marketing and advertising.
It can clarify your business focus and benchmarks.
Writing your vision for every aspect of your business will help you make critical decisions about financial, management, HR, IT, competitor, and customer issues.
It can help you avoid or reduce risks.
Researching your market and competitive landscape, as well as making revenue and expense projections, can help you prepare for potential risks and challenges.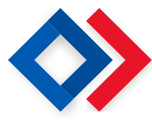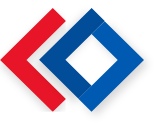 If you don't understand the details of your business, you're going to fail.
- Amazon founder Jeff Bezos
Nearly a fourth of small startups fold up before their first year due to the lack of market need, stiff competition, and pricing, which could've been foreseen through research.
Getting to Work
Every business plan will be as unique as the kind of business you'll be pursuing. New companies can have a lean and short one (10-15 pages).
Meanwhile, any plan to be shown off to lenders and investing partners will have to be longer—the higher the funding needed, the longer the plan should be. You can also have an operational business plan that your management team and the board can refer to. Regardless of the length and purpose, it should contain the following:
1. Executive summary
Give a brief overview of your business idea, mission statement, unique selling proposition (USP), target market, competition, team, and financial growth plans.
2. Company description
Provide a more elaborate explanation of your business: registered name, location, philosophy, goals, legal structure (proprietorship, partnership, or corporation), history, key people in your business and their expertise or key skills, strengths, and weaknesses (and how you plan to overcome them).
3. Product or services
Describe what market need your product or service intends to fill, its lifespan, pricing, and benefits to the customer.
4. Market research
Use websites and subscription-based platforms to get insights on your target audience, industry, and competitors. Conduct surveys and in-depth interviews to complement the findings from these services.
Also, in this section, describe your ideal customer or customer profile, as well as how your product or service differs from those already in the market.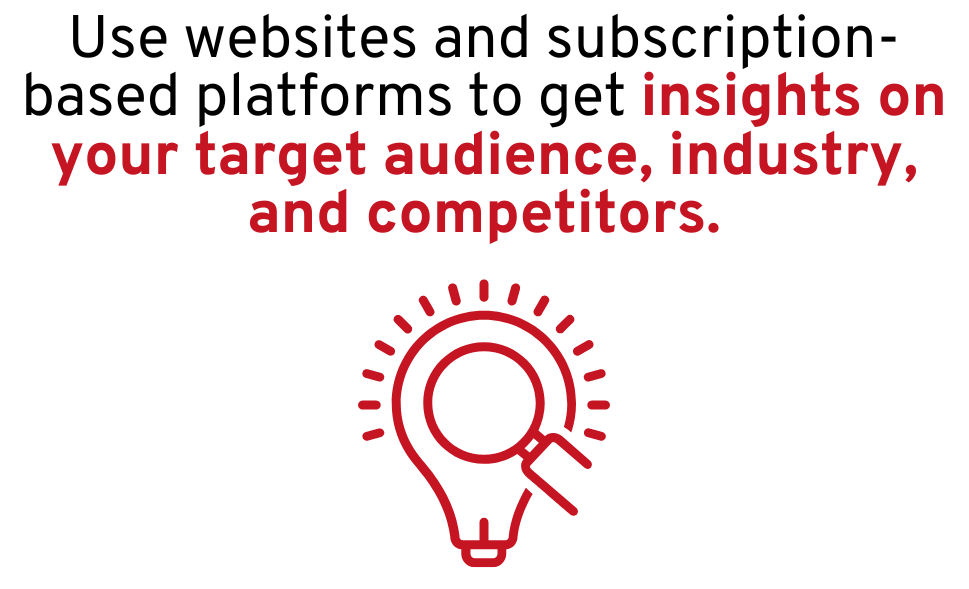 5. Marketing and sales strategies
If you're selling a product, identify your distribution channels, logistics cost, and any possible hurdles that should be resolved. Also, show your pricing plan and the activities (traditional and digital marketing) and partnerships needed for the business to succeed.
6. Financial plan
This section should cover your sales and revenue forecast for the first year and annual projection for the next 3-5 years, cash flow projection, profit and loss statement, and balance sheet.
7. Operational plan
Discuss details about the physical needs of your business such as critical facilities, equipment, inventory, processing details, and protocols (especially for manufacturers). You can also include staffing and vendors in this section.
8. Funding requirements
Reveal how much capital you need to scale your business over a certain period of time, along with a breakdown of how you'll use the funds, when you need it, your desired term of repayment, and over what time period. If you're approaching a bank, tell them the type of loan you're applying for and with what assets you intend to secure the loan.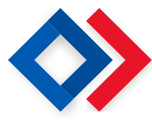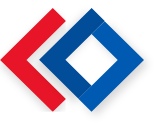 Entrepreneurship serve as your inspiration when you craft your business plan: Do your research, find a gap or an area ripe for innovation, and position your business in a way that sets it apart.
- Virgin Group founder Richard Branson
Business Plan Writing Tips
Make your business plan stand out with these tips:
Start your plan with market research first so you can refine your product/service, positioning, and price.
Determine the legal structure of your business early as this will affect your stakeholders' liabilities and owner taxation.
Write the executive summary last to align it with the entirety of the business plan.
Get your team's input then proofread. Showing the plan to your colleagues is a good way of checking if there are questions left unanswered. You can also hire a professional writer to polish your plan.
Treat your business plan as a guide. When you're just starting out, your eight-point plan can be only two pages long. But as you grow and gain more experience, you can expand it enough to be in a presentable form for the bank or investors to read.

At the same time, revisit your plan every 6 to 12 months and revise in case of any business direction changes.

Intellihance can provide the stats you need to back up your business idea. Contact us today for more details.